About
At Next Level Athletics you will discover that we have an incredible hunger for quality, results, and surpassing our client's highest expectations. We use proven methods to achieve these goals and provide a safe and fun environment for people of all ages and abilities. All training is done under the close supervision of a qualified fitness professional that will not only motivate you to give it your best effort, but will also educate you on the benefits of a healthy lifestyle.
Our facility is designed unlike any other gym in the Windsor and Essex county area. We have 2 full size gymnasiums to provide lots of space for bootcamps, classes, special events and our futsal houseleague. We also provide a fully equipped area for resistance training and suspension training and also a board room for lectures and seminars.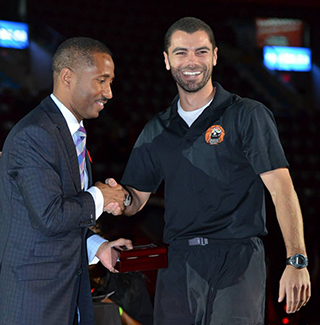 Next Level Athletics was built on a foundation of 10 core values which are:
Commitment
Desire
Hardwork
Passion
Strength
Positive Attitude
Courage
Respect
Discipline
Dedication
We welcome new clients to come and expierence the most unique and exciting gym in the area and we welcome back our exsisting clients to continue to achieve ample amounts of success.