Meet your trainer - Shane Topalovic
Shane Topalovic is one of the most sought after local trainers and coaches in the city of Windsor. He has a proven track record with training professional and amateur athletes and also the general fitness enthusiast. Shane is the Owner of Next Level Athletics as well as the Head Strength and Conditioning Coach of the 2 time National Basketball League of Canada Champion Windsor Express and the Head Coach of the Windsor Stars Soccer Club of League 1 Ontario. His passion for teaching health and fitness comes from his belief is that fitness is a life long journey, where every day we have an opportunity to make ourselves stronger and healthier. Shane's attitude and work ethic are infectious and motivating in order to reach or surpass the goals that have been personally set.
Shane has had the privilege to train people in the following;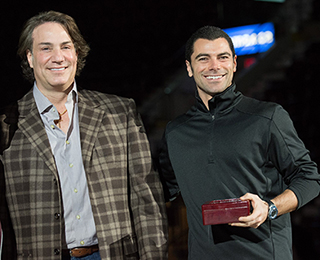 Canadian Men's National Team Soccer Players
Ontario Provincial Baseball Players
NBA Basketball
NCAA Soccer, Basketball, Baseball
OUA Soccer and Volleyball
AUS Soccer
CIS Athletes
Contact Shane Topalovic today to set up an appointment and take your FITNESS TO THE NEXT LEVEL!